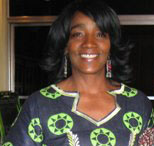 I'm Hattie Carlis the Creative Entrepreneur of Carlis Design Studio. 
My vision is to earn the trust of potential customers by providing highly innovative products that will drive our clients' business towards growth, establishing a reputation of striving for excellence in the quality of our workmanship.
Why Choose Carlis Design Studio?
Carlis Design Studio is digital marketing company. With our innovative and unique style, we offer real business solutions.
We offer a variety of marketing tools to boost and improve your sales from SEO, text mail marketing, video/animation marketing and social media management. Our desire is to help you execute your digital marketing goals.
We are affordable with flex pricing payment plans with over 20 years experience in design.