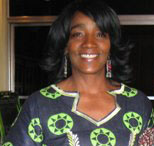 I'm Hattie Carlis the Creative Entrepreneur of Carlis Design Studio. 
My vision for this company is to earn the trust of potential customers by providing highly innovative products that will drive our clients' business towards growth, establishing a reputation of striving for excellence in the quality of our workmanship.
Why Choose Carlis Design Studio?
We research your market and create designs that will attract your audience and increase ROI. Every design is developed according to your brand.
 
With our professional and unique style, your project will be a cut above others in your market. Check out our portfolio! If you like what you see contact us. We are affordable and reasonable with over 20 years experience in design.